_________________________________________________________________________________________________
"Transformation comes more from pursuing profound questions than seeking practical answers." (Peter Block)
_________________________________________________________________________________________________

:: Mediation ::
Mediation is a process in which a third party works with parties in conflict to help them change the quality of their conflict interaction from negative and destructive to positive and constructive, as they discuss and explore various topics and possibilities for resolution. (Bush/Folger)
Mediation offers an effective, confidential alternative to litigation that is both time and cost efficient. Mediation makes common sense because it allows the people who are actually involved in the dispute to have control over how it gets resolved, if they wish so. Conflict is a part of our social, cultural and human condition. Whether it is a lawsuit, a business problem, a divorce, a contract dispute or employment issue, conflict can be destructive and costly. Conflicts can also be catalysts for progress and growth. Whether a conflict is ultimately negative or positive is often a matter of how the parties involved choose to resolve the matter. As a mediator I'm dedicated to providing constructive, efficient alternatives for dispute resolution.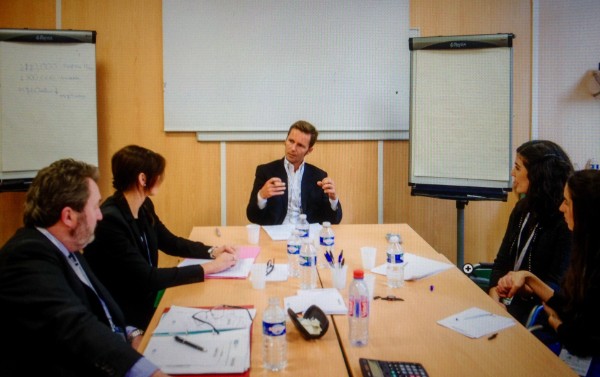 Range of mediation services:
* Intercultural mediation * Business dispute * Family disputes * Separation and divorce * Ambivalence in relationships between couples * Difficulties between parents and children * Workplace dispute * Customer disputes * Neighbourhood disputes * Landlord-tenant-dispute *
Private and individual mediation talks for people with difficulties in moments of decision-making (at work or in everyday life), to find own strategies for their present situation. As a mediator I help to explorer interests and needs, structuring the issues with the use of the active listening technique to achieve understanding for the discussed topics. Individual mediation talks are no therapy.
The aim is to promote the own current decision making processes and to choose the next step.
For answers to some of the frequently asked questions about mediation